Hi everyone! I hope you've all had a good week since I last did one of these, I spent the weekend visiting my friends, who I haven't seen in months since I've been up at Uni in Scotland, so that was amazing, we just chatted the whole time and ate lots of food, it was like we'd never been apart. I'm also starting my new job tomorrow, which is exciting, although I'm going to get super busy for the next six weeks, so don't be surprised if I'm not posting as regularly!
Anyway, it's Tuesday and that means another Top Ten Tuesday from Jana at That Artsy Reader Girl. Today we're sharing Red, White and Blue Covers for US Independence Day tomorrow, now since I'm not American, I of course won't be celebrating, but the UK flag is also red, white and blue, so I'll be sharing those colour covers anyway! Here we go, my favourite red, white and blue covers (can I just note before we start that not all these covers will necessarily have all three colours on them, but they will have at least one of each!):
 Legendary by Stephanie Garber:
AH HOW ARE THESE COVERS SO GORGEOUS? Seriously Stephanie Garber's cover designer is a genius, this cover is such a beautiful shade of blue and the white design really pops against that background.
2.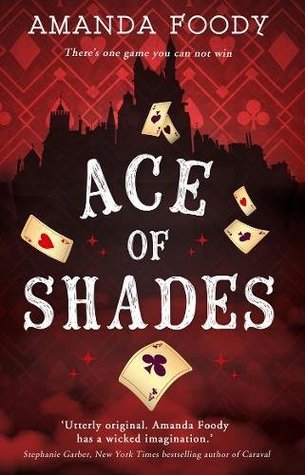 Ace of Shades by Amanda Foody:
Amanda Foody is another author who has great cover designers, this cover really encapsulates what the books is about, with the card designs and then the silhouette of the city in the background.
3. 
Everless by Sara Holland:
Usually red and white books tend to be white on a red background, so it's quite interesting to see that reversed. I love the type of the title, I think it's really pretty and the hourglass design is really cool, as well as being really fitting with the book.
4. 
Chainbreaker by Tara Sim:
Ah this cover is so amazing, it makes me so sad that these books aren't available in the UK. The design really fits the setting, as the book is set in India and I love the broken clock in the centre.
5. 
The Bone Season by Samantha Shannon:
I actually did get one in that is all three colours! You've got a little red and white on a blue background, so don't say I didn't have at least one book that fitted the full prompt! I loved the original Bone Season covers, I'm really sad that they were redesigned because by the time I got to The Song Rising, the limited editions with the original designs were already sold out, and this design is so much prettier than the more minimalist new ones.
6. 
A Gathering of Shadows by VE Schwab:
It's really a shame that the prompt wasn't red, white and black covers because then I could have just pretty much shared the entirety of VE Schwab's catalogue-she definitely has a colour theme and I love it!
7. 
 The Raven King by Maggie Stiefvater:
I swear, The Raven Cycle has my absolute favourite covers of ever, they are SO SO STUNNING. This last one is my particular favourite, the stag is just so beautiful, the colours go so well together, everything just really works!
8.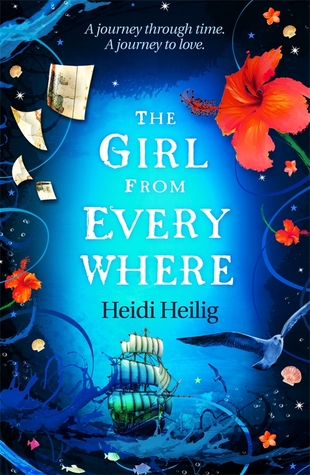 The Girl From Everywhere by Heidi Heilig:
Another one that actually fits the full prompt! I just think this cover is so beautiful and it really encapsulates the magic and wonder of the time travelling aspect of the story, plus I love that the ship is front and centre on the book cover.
9. 
The Scorpio Races by Maggie Stiefvater:
Maggie Stiefvater just has the most beautiful covers of ever okay? I mean everything about this is beautiful, from the red background, to the horse, to the heart design, to the script, it's all stunning!
10.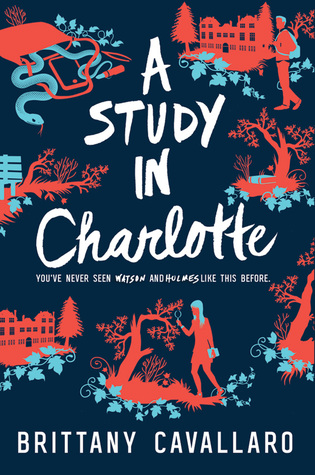 A Study In Charlotte by Brittany Cavallaro:
Another one that hits all three boxes! I'll admit, this cover isn't actually one of my favourites, but I do love the colour combinations, I think they're great.
Over to you! What are your favourite covers that have either red, white or blue in them? Or a combination of all three! Let me know in the comments!
Next week's topic is Best Books of 2018 so far, so you guys will get to see some of the amazing books I've had the chance to read this year! In the meantime, I will have another book tag for you guys on Thursday.