Hi guys! So I saw this tag on Cait (PaperFury)'s blog a while ago and since I've started work this week and am not really feeling like writing long discussion posts or writing posts right now (I'll save that for Saturday, when I have a day off), I decided that a quick book tag would be just the thing! Here's a link to Cait's blog if you want to read her answers:
https://paperfury.com/10-emotions-in-colours-booktag/
And here are mine:
Blue-Book That Made You Sad
I mean honestly I could think of a hell of a lot of books for this particular prompt, but I read a book this year that actually made me physically cry and that happens so rarely for me whilst reading that I felt like I had to chose it for this prompt:
Rose's story is just so sad, and the fact that there were thousands of very real women who actually were in Ravensbruck and that the Rabbit experiments were something that really did happen? Yeah that makes things ten times more devastating.
2. Red-Bookworm Problems that make you angry
Honestly my bookworm problems that make me annoyed are mostly little things. Like stickers on book covers THAT JUST WON'T COME OFF DARN IT. And cover changes IN THE MIDDLE OF MY BEAUTIFUL SERIES THAT I HAVE ALREADY PAID MONEY FOR AND CANNOT AFFORD A WHOLE NEW SET. Or when some idiot decides to read over my shoulder and not stay anything and just stands there-either ask about the book or go away, preferably the second one. Or some inconsiderate person not lifting up the spine of their book when you're on public transport, I NEED TO SEE WHAT YOU ARE READING FELLOW READER. Or another inconsiderate person has the audacity to INTERRUPT whilst you are reading. Yeah just little things like that, no biggie, I'm fine.
3. Yellow-Upcoming book you'd be happy to have right now
Umm…..all of them? Ha ha kidding, here are the books I'd kill to have right now:
I MUST HAVE THIS. IT'S GOING TO BREAK ME AND I DON'T CARE, I NEED IT NOW.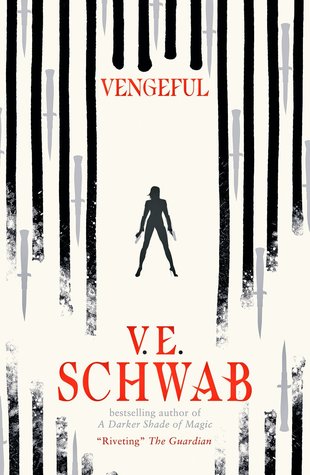 But Jo, you haven't read Vicious yet……shhhh minor problem people, which will be rectified very soon, let me be excited!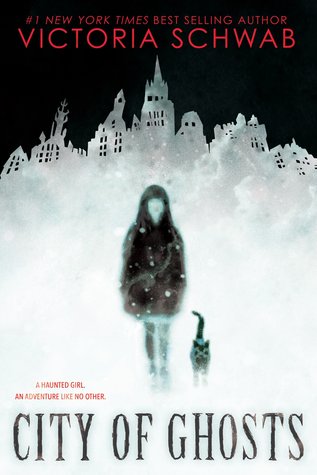 Another Victoria Schwab book Jo? Yes and? Everything this woman writes I will read. Plus a ghost story set in Edinburgh one of my absolute favourite cities? Yeah, I'm not missing that!
I'm so sad, I actually won a competition for an early reader's event for this book, but I have work so I can't go. Ah well October isn't that far away……
Literally everything about this book screams "JO" but sadly Netgalley declined me for it. If you're looking for me, you'll find me crying over my lack of this book in my life.
THAT COVER THOUGH. Plus the story sounds amazing, a bipolar puppeteer who can bind souls of the dead to puppets? Totally sold.
4. Green-Favourite Unlikely Friends
Well Cait took the first one I thought of when I saw this prompt, The Dregs crew, but since I don't want to use any of her answers, I'm going to go for Valkyrie and Skulduggery from Skulduggery Pleasant. She's human, he's a walking, talking, magical skeleton detective, how much more unlikely does it get?
5. Grey-Book You Are Totally Emotionless About
This is actually kind of hard, because even if I hate a book, I do have a strong emotion about it? A few that are just meh for me though are:
-The Hazel Wood-Melissa Albert: I should have loved it  but yeah, it wasn't amazing, but wasn't totally awful either, so it's definitely left in that kind of meh area.
-Cinder-Marissa Meyer: It was fine, nothing earth shattering though.
-The Burning Maze-Rick Riordan-I can't believe I am putting a Rick Riordan book down as a "meh" book, but it really was. Sadly The Burning Maze caught middle book syndrome and was SO SLOW.
-The Crown's Fate-Evelyn Skye-I really enjoyed the first book, but I wanted so much more from the second, and it left me feeling cold (and not just from the wintery Russian setting!).

(Sorry for the blurry pictures!)
6. Pink-A Book Ending That You Love (no spoilers)
-A Conjuring of Light-VE Schwab
AHH! This was just the perfect ending to the Shades of Magic series (even though I am super excited to go back to that world in Threads of Power), it brought everything together beautifully, it crushed my feelings and was just generally amazing.
-The Raven King-Maggie Stiefvater
Much like ACOL, The Raven King was just the perfect topper to an amazing series, it brought everything together whilst leaving some threads deliberately loose to be able to return to the world in the future. (Who else is excited for The Dreamer Trilogy?)
-Undivided-Neal Shusterman
Again, Undivided was just really satisfying, it brought all of the threads of the story together super nicely and it was actually kind of refreshing to have a dystopian finale where it isn't all out war in the end but they still get their change through-democracy can work people!
-Harry Potter and The Deathly Hallows-JK Rowling
I have mixed feelings about JK Rowling now, I completely idolised her as a child, and whilst I am still really impressed with what she managed to achieve, I'm not so keen on some of the things she does and says on Twitter. Having said that, The Deathly Hallows was one of the first series finales I've ever read and bar a few things (THE GOSH DARN CAMPING), it was really satisfying and everything from all the books came together so well.
-The Last Olympian-Rick Riordan
Still my favourite of Rick's final books, this last one really hits it out of the park, ending the first arc of Percy's journey in a wonderful and really satisfying way (*side-eyes Blood of Olympus*).
7. Purple-Book You Never Really Understood
I just generally don't understand the love for John Green's books, they all sound the same to me, but I particularly don't understand the love for this one as it's the only one I've read and I just couldn't? Like the pretension, the overwrought metaphors, the NOTHING HAPPENS-ness, yeah I just couldn't deal.
8. White-Authors You're Scared Of (They're So Mean To Their Characters)
VE Schwab-You know the saying "kill your darlings"? Yeah VE Schwab is not afraid of doing that and it makes me slightly scared of her.
Rick Riordan-I HAVE STILL NOT FORGIVEN YOU FOR THAT CLIFFHANGER IN MARK OF ATHENA RICK.
Sarah J Maas-I am emotionally traumatised by what this woman did to Dorian and now what she has done to Aelin.
Samantha Shannon-The things you have done to poor Paige? Yeah I'm a teeny bit scared of you.
Tara Sim-Oh hey Tara, it's just me over here in the corner, still suffering from what happened in Chainbreaker.
9. Black-Book you think is powerful and influential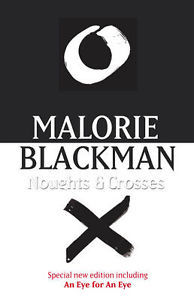 I feel like people have kind of forgotten about this book, which is really sad, because I LOVED it, when I was younger. It was my first real introduction to any kind of discussion about race, and it covered a myriad of other different topics from teen pregnancy to alcoholism and other addictions (in the later books) to terrorism and it does it so well, plus it's a gorgeous and heartbreaking story.
10. Orange-Playful characters who are just too adorable
Oh my gosh so many! Hayden Upchurch from Unwind is definitely just too adorable. Wylan and Jesper from Six of Crows and Crooked Kingdom are also really adorable. Leo Valdez from the Percy Jackson universe definitely falls under this category as well. And of course, the Weasley twins from Harry Potter. Basically if you are a playful character I am pretty much guaranteed to love you (although I'm struggling to think of female characters like this, does anyone know any? I'm sure I must have read some somewhere and I'm just forgetting right now).
So thanks Cait for this awesomely fun tag! Anyone who wants to do this, feel free to consider yourself tagged.