Hi all! How can it be July already, I swear I only got home like a week ago, I can't have been back for over a month, this summer is going too fast! I was off visiting my friends this weekend, we spent all weekend just chatting because we haven't seen each other in so long, and it was so great (plus we had homemade pizza and cookies, which were yummy!). My summer job starts on Wednesday, so this is likely to be the last #RockMyTBR post where I've read a lot of books, but you can't say I haven't made the most of my free time, as I read another 5 books this month.
If anyone is unfamiliar with this particular feature, #RockMyTBR is a challenge created by Sarah K from The Book Traveller in which she challenges us to cut down our TBRs, which I've kind of co-opted for myself this year. June was fantastic for me, as I had pretty much nothing to do other than read and write, this is what I read: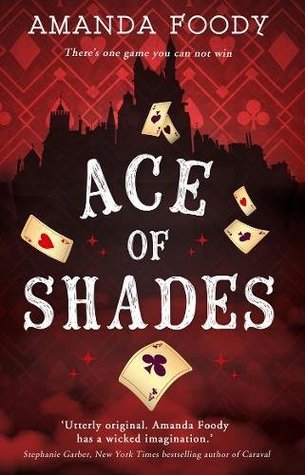 Ace of Shades by Amanda Foody:
This was one of my Netgalley reads this month, which I actually read most of in May, so it's kind of a cheat, but I finished it in June, so it still counts! I was really excited for this book, it was one of my most anticipated reads of 2018. It's a bit of a slow starter, but it has a really cool world and magic system and I really enjoyed Enne's character development. I'm looking forward to seeing what happens in the sequel next year. I read this book from 10th May-4th June (I told you it was a slow starter!). Here is my review of it:
https://jjbookblog.wordpress.com/2018/06/06/ace-of-shades-the-shadow-game-1-review-e-arc/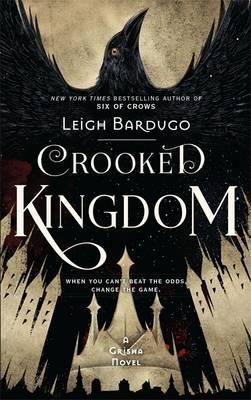 Crooked Kingdom by Leigh Bardugo:
This was my #RockMyTBR book for June, which I read from 31st May-10th June. I was actually really disappointed in this one, not because it was a bad book, it wasn't but I had such super high expectations of it that it was basically impossible for it to meet them, which is not really the book's fault! Whilst I loved the gang still, I felt like the plot was convoluted, the pacing was really off and the ending was anticlimactic. Here is my review of it:
https://jjbookblog.wordpress.com/2018/06/11/crooked-kingdom-six-of-crows-2-review/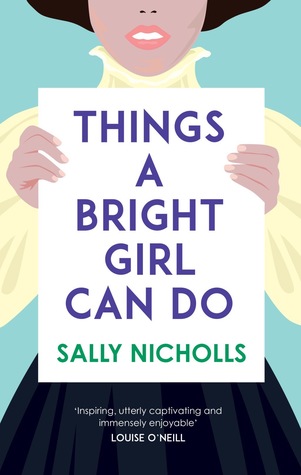 Things A Bright Girl Can Do by Sally Nicholls:
This is the first book that I've read in preparation for YALC this month (I'm so excited that I can finally say this month!). I read this one from 11th-20th June. Whilst I enjoyed reading a historical fiction that wasn't set in WWII like my usual historical reads are, I was hoping for more focus on the suffragettes than there actually was, and I was a bit disappointed that despite the great focus on class issues and LGBTQ+ issues, there was barely any mention of POC suffragettes, which was a massive oversight to me, considering that there was a big contingent of Indian suffragettes in the UK. Here is my review of it:
https://jjbookblog.wordpress.com/2018/06/22/things-a-bright-girl-can-do-review/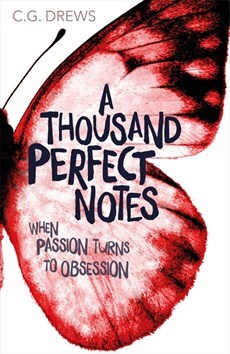 A Thousand Perfect Notes by CG Drews:
This was my other Netgalley read this month, and another of my most anticipated reads of the year, as it's Cait (PaperFury)'s book. I liked the characters in this one, but I found the plot a bit lacking, and the writing a little overdramatic at times. I read this one from 5th-22nd June, which is a little bit long for a book that's not even 300 pages, but it took my a long time to get into! Here is my review of the book:
https://jjbookblog.wordpress.com/2018/06/23/a-thousand-perfect-notes-review-e-arc/
Legendary by Stephanie Garber:
OMG you guys, THIS BOOK THOUGH. Without a doubt this book is my favourite book of 2018 so far, it was dark and magical and Tella was just amazing and there was so much more worldbuilding and so many twists and turns and just AHHHHH! I was so blown away by this book, I read it in just over a week, from 20th-28th June. Here is my review of it:
https://jjbookblog.wordpress.com/2018/06/29/legendary-caraval-2-review/
So that's what I read in June, this is what I have coming up this month:
Radio Silence-Alice Oseman-I'm knocking off two items from my list here, as Radio Silence is my #RockMyTBR book for July, but I have to read it before YALC anyway, as Alice Oseman is going to be there, so yeah, feeling very accomplished with this one. I'm not totally sold on the plot just yet, but I love the friendship between Aled and Frances already. More books focused on platonic m/f friendships PLEASE!
Spinning Silver-Naomi Novik-My Netgalley book for this month. I have to admit, I'm struggling a bit with this one and I'm kind of confused as to what is going on, but I'm hoping that things will pick up with it soon!
Children of Blood and Bone-Tomi Adeyemi-The last book I have to read in preparation for YALC. I'm so excited about this one because everyone seems to have loved it so much, so I'm hoping that I will too!
Grace and Fury-Tracy Banghart-My next Netgalley arc for this month, I'm really excited about this one because it's supposed to be really feminist and it's got two sisters at the heart of it and I love books about sister relationships.
So there we go, that's my July TBR. I might not actually finish all of them, because my job starts this week and I'm going to get super busy, but I at least want to finish both the books that I need to read for YALC. I'm currently 4 books ahead of my Goodreads challenge so I'm feeling good about that, though I know the number might go down after my job starts! How is your reading going so far this year? Let me know in the comments!