Hi all! I hope you all had a wonderful Christmas and New Year, my New Year, much like my Christmas was very quiet, just staying in with my parents watching TV, but I did very much enjoy our traditional New Year's Eve dinner of ALL THE PARTY SNACKS. I maintain that duck spring rolls are the one of the best things ever. I had my first day back at work today and I actually quite enjoyed being back? I've been off for a while, and I definitely needed the break, so I came back feeling quite refreshed. I also got my booster vaccine today, one of the perks of working at a vaccine centre, you don't have to book an appointment or wait in long lines to get the vaccine, I could just get it at work!
Anyway it's Tuesday, so I have another Top Ten Tuesday for you all, courtesy of Jana at That Artsy Reader Girl. This week's topic is another annual one for the beginning of the year, we're talking about our Most Anticipated Releases For The First Half of 2022. I've actually not got a massive amount on my radar for 2022 yet, it's still a fairly small list, but I'm sure that will change throughout the year and again my first half of the year list is surprisingly more top heavy than my second half of the year, though I'm sure that's mostly down to just not being as aware of books coming out in the second half of the year yet. Anyway enough of my rambling, on with the list (as always these are in release date order, so order is no indication of level of excitement:
Her Hidden Genius-Marie Benedict-Releases 25th January
Rosalind Franklin is one of those historical women that I feel very indignant for because her incredibly important contributions to the discovery of the structure of DNA were dismissed for so long, and the fact that Watson and Crick based so much of their own work on the work she had already done. I'm glad that her role in the discovery of the structure of DNA is more widely known and talked about now, and I'm really interested to see Marie Benedict's take on her story.
Cover Designed By: Sourcebooks Landmark
2. Pandora-Susan Stokes-Chapman-Releases 27th January
I didn't have a massive amount of luck with Ariadne when I read it this year, I made it about halfway through and then abandoned it, though I do think that was partly down to my reading slump and I'd like to go back to it in the future. I'm hoping I will have better luck with this different Greek mythology retelling by a different author, this time of the story of Pandora (yes she of the box fame, though it's really more of an urn/jar in the original tale). I'm really interested in how Stokes-Chapman is going to take on this one, as it seems like it's going to be an Ancient Greek tale transplanted to Georgian London (not a historical setting I explore often!) which is great, I love it when authors get creative with their retellings. I have high hopes for this one, so hopefully it meets them!
3. A Lesson In Vengeance-Victoria Lee-Releases 22nd February
But this one was on your most anticipated releases for the later half of 2021 Jo, I hear you cry. Isn't it already out? Well it turns out, the UK release wasn't until this year, hence the reappearance on this list! I've already got a pre-order out for it, and I'm excited for all the witchy, dark academia, gay goodness to make it to my shelf.
4. Gallant-VE Schwab-Releases 1st March
Oh look it's VE Schwab's newest release on my most anticipated list again. Who's surprised? Anyone? No one? Good you know me! I'm honestly really not sure what to expect of this one at all, I hardly know what it's about, other than an old house and a world beyond a garden wall. But it's VE Schwab and I devour everything she puts out there happily. Plus HAVE YOU SEEN THAT COVER? IT IS BEYOND GORGEOUS. I swear VE Schwab has sold her soul to the cover gods because every cover she gets is even more stunning than the previous one.
5. True Biz-Sara Novic-Releases 15th March
Deaf people are not featured in books nearly as much as they should be, so I'm really excited for this new book by Sara Novic, a Deaf author. I've been wanting to learn British Sign Language for years, but never had the time to, I really need to fix that one of these days! I'll admit, I found the blurb a little vague on the plot of this book, but I'm interested enough in the representation that I'm happy to find out more when I read it!

6. The Diamond Eye-Kate Quinn-Releases 29th March
As I loved The Rose Code and The Alice Network in 2021, I'm naturally incredibly excited for Quinn's latest release this year! She's definitely fast become one of my new favourite historical fiction authors, and The Diamond Eye sounds so cool, a fictionalised version of the life of Lyudmila Pavilchenko, the deadliest female sniper in history. I love that Quinn's books so unapologetically centre on women, and the cover for this one is so gorgeous and wintery which is an automatic winner for me (though I will be listening to the audio again as it seems like the wonderful Saskia Maarleveld will once again narrate this).
7. Until The End (Skulduggery Pleasant #15)-Derek Landy-Releases 31st March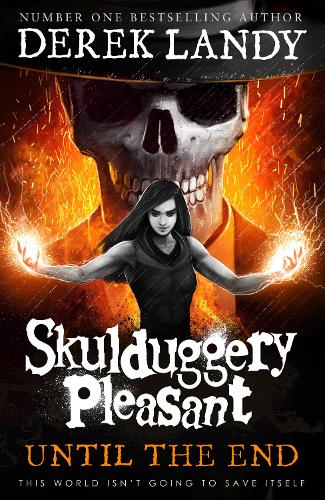 I've not been as enamoured with the most recent instalments of the Skulduggery Pleasant series, I feel like Phase 2 has not been as strong as the OG books, and Seasons of War was kind of a let down for me, so I still haven't got to Dead or Alive yet. I will though, and I'm still excited for this book because Skulduggery Pleasant holds so many great memories for me, and I want Valkyrie and Skulduggery to get the send-off they deserve (assuming this really is the end……).
8. Portrait of A Thief-Grace D.Li-Releases 14th April
I cannot overstate how excited I am for this book. COLLEGE AGED STUDENTS EVERYONE. SOMETHING WITH CHARACTERS IN THEIR EARLY TWENTIES. DOING HEISTS. RECLAIMING THEIR HISTORY. Literally everything about this book so screams me and I'm so excited to read it because it's everything that I've been wanting for ages.
Cover Designed By: Dutton Books
9. The Mad Girls of New York-Maya Rodale-Releases 26th April
Cover Designed By: Berkley Publishing
I love Nellie Bly, I think she was such a cool badass woman and as a fellow journalist, incredibly inspiring (I would never have the guts to be an undercover reporter in an asylum back in those days though!) and I can't wait to see what Maya Rodale's take on Nellie's story will be. I'm also just really excited to see a novel with Nellie at the centre because I'd love more people to be familiar with her story!
10. Isolated Incidents: And Other Lies That Shape Women's Lives-Laura Bates-Releases 12th May
Unfortunately no cover for this one yet! Still I'm massively excited for this because I loved Men Who Hate Women and given everything that happened last year with the Sarah Everard case and all the discussions around women's safety and things we have to do to keep ourselves safe, I think this book will be incredibly timely and important.
So there we go, my most anticipated releases of the first half of 2022! I'm happy that I've got a nice mix of genres here, and lots of new authors as well which is really exciting, I love discovering new authors! What books are you excited for in the first half of 2022? Do we share any? Let me know in the comments!
I'll be back next week with another Top Ten Tuesday, it's meant to be Most Recent Additions To My Book Collection, but I did that one fairly recently in October of last year and I haven't accumulated all that many since I did that post, so instead I'm going to use it as an opportunity to share my Top Ten Reading/Writing/Blogging Goals for 2022, as I was going to do that anyway.