Hi everyone! It's the last day of September, so I just have time to get in a Book Vs Movie post for this month before we head into OCTOBER (HOW? Time this year has been a real trip!). This month, I'm actually doing a Book Vs Movie Vs TV as the books I'm talking about have more than one adaptation. The series I'm talking about is of course, A Series of Unfortunate Events: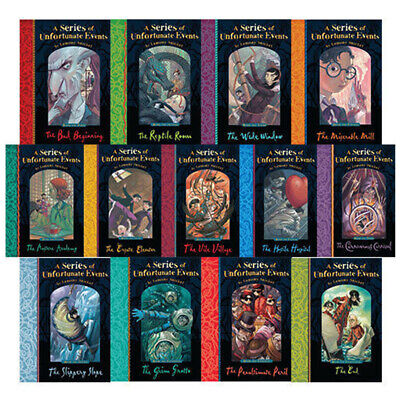 Book Thoughts:
A Series Of Unfortunate Events was a childhood staple for me, I used to go to the library every single week to get the newest book and I absolutely loved them, they're dark and strange and witty and basically very Jo. Did they get a bit repetitive? Sure, especially in the first nine books where they're largely just trying to avoid being caught by Olaf, but they were definitely very engaging reads.
Movie Thoughts:
AGH NO. Basically this movie tried to do way too much, they combined the first three books into one film and it didn't feel like they really did any of them justice. I also didn't really feel like Jim Carrey got the balance between sinister and funny for Count Olaf very well, but to be honest, whatever I see Jim Carrey in, he always just seems to be himself in whatever he's in.
TV Thoughts:
I thought Netflix did a really good job with the series! They were a lot more faithful to the books than the film, and I loved how they included direct passages of Lemony Snicket's monologues from the books. The TV series allowed for more time to fully explore the books' events with two episodes per book, and they really kept to the tone of the books very well. The actors were really great, Neil Patrick Harris did a great job with Olaf, Patrick Warburton was brilliant as Lemony Snicket and Malina Weissman and Louis Hynes were great as Violet and Klaus as well.
Movie, Book or TV judgement:
Ah it's quite difficult because I love the books and I love the TV show (and also it's been a lot longer since I read books than when I saw the TV show). I think the books potentially just edge it, but honestly they're both pretty equal!
That's all for this month's Book Vs Movie, I'll be back next month with another Book Vs Movie, since it's October and Halloween month, I'm going to go with a spooky book and adaptation, and talk about Coraline, and it's movie adaptation.