Hi all! As we're coming to the end of 2019, both the end of the year and the end of a decade, I'm feeling reflective. Cait at PaperFury does one of these kinds of posts every year and I always love them, I've wanted to do one of my own for a while, but I never really read enough new releases to make it worth it. Thankfully this year, I have, so I thought this would be a great time to share my thoughts on my most anticipated releases and whether they lived up to expectations or not.
So I had 22 books on my most anticipated releases of 2019 lists for both halves of the year, and I read (or attempted to read) 10 of them, which isn't bad, though obviously I would have liked to read more, some of them I will be reading next year though. Anyway, enough of my usual too many books, not enough time excuses, here are my thoughts on my anticipated releases of 2019 that I actually did read this year:
We Hunt The Flame-Hafash Faizal
Expectations: I'd heard really good stuff about this one, everyone was so excited about it and since I've been finding YA fantasies quite same-y in recent years, I was looking forward to trying something quite different, and I'm always looking to find more diverse fantasies.
Reality: I didn't finish this one. I was I think maybe two or three chapters in, which yes, I know doesn't seem like much, but I just wasn't feeling the urge to read it, I was running out of time on my Netgalley download and I didn't feel like I wanted to pick it up, so I decided to DNF it. I may go back to it at some point, but at the moment I'm not really feeling like it.
2. Ninth House
Expectations: I've LOVED Leigh Bardugo's previous books, so of course I was really hyped over her adult debut. The talk about the controversial dark content of the book didn't do anything to put me off, because I love my books dark and I heard so much great stuff about this book before I read it.
Reality: I did enjoy it. Really I did. But I potentially may have overhyped it in my mind? It was good, such a creative concept but it was just WAY TOO SLOW for me, and I felt like the world building was kind of overwhelming. The end was good though, so I'm hoping for more from the sequel.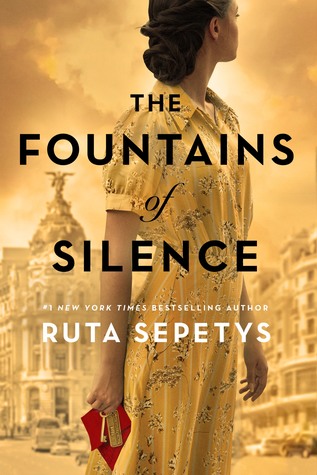 3. The Fountains of Silence-Ruta Sepetys
Expectations: I was really excited for this one as I've really enjoyed Ruta Sepetys' previous books, and I love reading about time periods that I'm not as familiar with, so the idea of reading about Spain under General Franco really appealed to me as I'm not all that familiar with that period of Spanish History.
Reality: I was bored. I read over 200 pages of this and I still wasn't into it. I'd been reading it for almost two months, my Netgalley download was running out and I decided that it wasn't worth trying to power through when in all likelihood, I wouldn't finish it anyway. This is possibly one of my biggest disappointments of the year because I really enjoyed Between Shades of Gray and Salt To The Sea. Hopefully her next book will treat me better.
4. Into The Crooked Place-Alexandra Christo
Expectations: I was SO SO EXCITED for this one. I really loved To Kill A Kingdom when I read it in March, and so naturally when I saw she was releasing a book in October, I was completely on board. When my friend Hannah read it, and said she loved it, I was even more excited because we have very similar tastes in books.
Reality: Expectations met. I didn't love it quite as much as To Kill A Kingdom, but I still really enjoyed it, definitely one of my favourite books of the year. I loved the characters, the writing and the plot was on the whole enjoyable, if a little slow paced and I'm really looking forward to reading the sequel when it releases (hopefully) next year.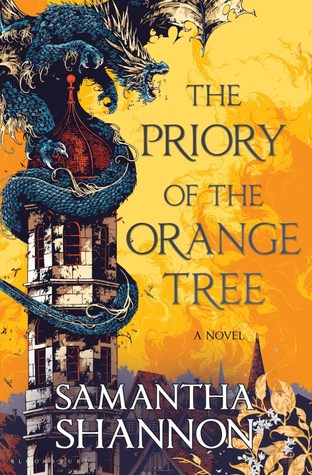 5. The Priory of The Orange Tree-Samantha Shannon
Expectations: I was SO HYPED for this one. It had dragons, it was feminist, parts are Elizabethan inspired, everything about it sounded like something I would absolutely love and I was fully prepared for a new favourite read.
Reality: Okay, so my expectations may have been a little high for this one. It's not that I didn't enjoy it, I really did, the writing was great, as was the worldbuilding but I felt like the pacing and the characters weren't quite as good as I would have liked. I still enjoyed it enough that I will definitely read the future books that Shannon is planning in this world, but it wasn't quite what I had built it up to be in my head.
6. A Girl Called Shameless-Laura Steven
Expectations: The Exact Opposite of Okay was one of my favourite books of last year, so naturally I was expecting something pretty brilliant from this second book, I was hoping it would be one of my favourites of 2019.
Reality: Big disappointment. I really wanted to love this one as much as the first book, but to be honest, it didn't really feel like it needed a sequel? The humour wasn't quite as funny as it was in the first book, it was pretty slow paced and I just didn't enjoy it as much.
7. Descendant of The Crane-Joan He
Expectations: I saw this book described as the Chinese Game of Thrones, and naturally since I loved Game of Thrones (until Season 8 ruined it), I was massively excited for it.
Reality: It disappointed me, but mostly because it wasn't anything like I thought it would be? I was expecting this massive, exciting, fantasy adventure, but it wasn't anything like that. It was pretty fantasy-lite, more of a political drama, the characters were pretty flat, the romance wasn't great and it left a lot to be desired in terms of the ending, especially being a standalone.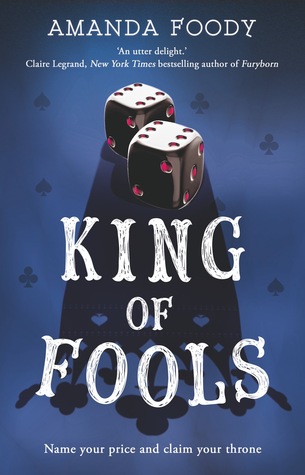 8. King of Fools-Amanda Foody
Expectations: I liked Ace of Shades, it wasn't a new favourite or anything like that, but the ending was so exciting that I was really anticipating the second book, and hoping for something that really blew me away.
Reality: Expectations met and then some! It was so much better than Ace of Shades, the pacing was faster, the stakes were higher and because I was more familiar with the world and characters, I enjoyed it even more. There were so many excellent new characters introduced, loads of great plot twists and the ending just blew me away. I'm so excited for Queen of Volts next year!
9. Romanov-Nadine Brandes
Expectations: I was really excited for this one because I loved Fawkes when I read it last year, and I really enjoyed studying the Romanovs during my History A-Level, so the Romanovs with a magical twist seemed like the perfect book for me.
Reality: I enjoyed it, but not as much as I hoped. There wasn't quite as much magic as I would have liked, it was more historical with a light bit of fantasy, and it was quite slow paced, with a tendency to romanticise the Romanov family. I did enjoy it once the pace kicked up, but I was hoping for something a bit more exciting.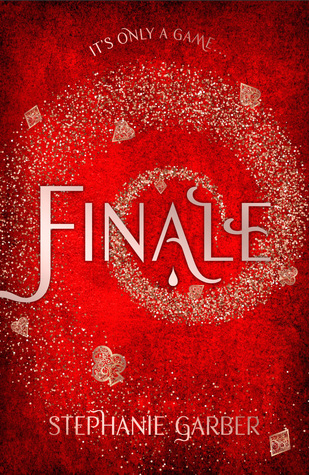 10. Finale-Stephanie Garber
Expectations: One of my most anticipated books of the year, I loved Legendary last year and I was really hoping for an explosive, pardon the pun "Finale".
Reality: I think my expectations may have been a little too high for this one. I was expecting a really exciting end to the series, and in reality, it lacked a cohesive plot, and none of the plot threads introduced at the end of Legendary really seem to be utilised. I'm so disappointed, because I think this one could have been a lot more than it was.
So there we go, that's what I thought of my most anticipated books of the year! I think what I've learned from this is that I have far too high expectations of most things I read and they're usually impossible to meet. I'd say that I will learn from this and lower my expectations for next year, but the likelihood is I won't!
Have you read any of these? What did you think of them? Do you have a tendency to put too high expectations on the books you read as well? Let me know in the comments!
I should have another one of these up at the end of the month, talking about the second year of my Bechdel Test reading experiment. In the meantime, my next post will be my regularly scheduled Top Ten Tuesday post.