It's the middle of the year, so it's now time to flail about how much of the year has gone already, how we don't know how we got here, how many books we've read and how many we still have to read! I didn't specifically get tagged for this by anyone, but I saw it on my friend Hannah's blog and then on Cait's over at Paper Fury and then basically everyone else seemed to be doing it, so I decided that I would jump on the bandwagon. Apparently this tag was originally created by Chami and Ely, so thanks guys!
Best Book You've Read So Far This Year
I apologise in advance for using this book twice in one post, but it's just that good! I enjoyed Caraval but this book is like a whole another level of amazing, we get Tella's POV this time (and Tella is awesome) and the book is 10000 times more twisty and dark and amazing.
2. Best Sequel You've Read In 2018
Yeah okay, I'm using it again, but this book is just really, really good okay!
3. New Release You Haven't Read Yet But Want To
I've actually been doing okay with new releases so far this year, but there are still a few that I'm dying to read that I haven't read yet:
New Skulduggery Pleasant! Can you hear me squealing through the computer? AHHHHHHHHH!
Everyone has been talking about this book, so I'm so excited to finally read it next month in the build up to YALC.
I loved Scythe and after finally getting to meet Neal Shusterman back in March, I am super excited for his newest offering.
Okay so technically I haven't read the third book yet, but can you blame me for being excited for this one? JUST LOOK AT THAT COVER THOUGH.
4. Most Anticipated Release For The Second Half Of The Year
THE LAST THRONE OF GLASS BOOK! MY HEART IS NOT PREPARED FOR THIS, I CANNOT DEAL!
Why does Victoria Schwab have the most aesthetically beautiful covers in the history of all covers? I've read both her adult books and her YA books and I'm sure my first MG book from her will be just as wonderful as the rest.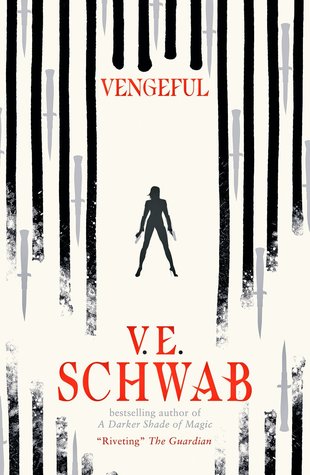 Okay so I technically haven't read Vicious yet, but shush, shush, let me be excited for more Schwab.
This just sounds like a deliciously different fantasy, I love the idea of a puppet master binding souls of the dead to puppets and its ownvoices for a bipolar character which I think is awesome because mental health is not discussed nearly enough in fantasy.
Jodi Picoult is one of my favourite authors, so of course I'm super excited to read her newest book when it comes out.
5. Biggest Disappointment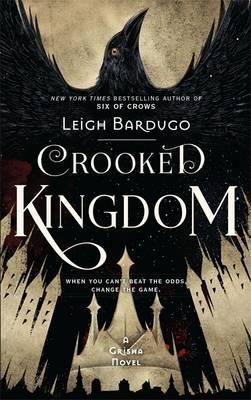 You have no idea how much it hurts to type this, but Crooked Kingdom is my most disappointing read so far this year. It's not that it was bad, but I was expecting to be five star flailing all over it and instead it was just…okay. So yeah, disappointed.
6. Biggest Surprise?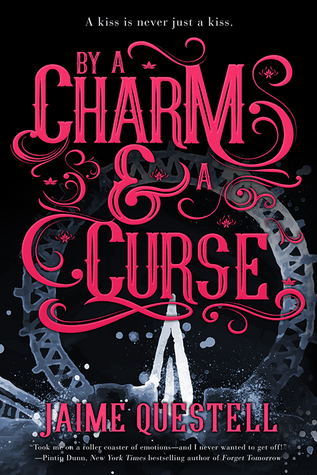 I didn't have any real expectations for this one, I thought it might like it, but I was surprised by how dark and twisty and different that this one was!
7. Favourite New To You/Debut Author?
Laura Steven, I loved her debut, The Exact Opposite of Okay, it was super funny, plus timely and relevant and I'm looking forward to meeting her at YALC next month.
8. Newest Fictional Crush
Probably Dante from Legendary!
9. Newest Favourite Character
Okay I have two, so I'm cheating slightly but I don't care! Izzy O'Neill from The Exact Opposite Okay because I swear if Izzy was real, we would probably be best friends and also Tella Dragna from Legendary because again, I could definitely imagine us being friends if she was real.
10. Book That Made You Cry
There are very few books that actually make me physically cry, but this one was definitely one of them, it was heartwrenching to read about Rose and the Rabbits' experiences in Ravensbruck and knowing that real people actually had to go through that.
11. Book That Made You Happy
I might have been a little disappointed with the plot and pacing of this one, but Rick Riordan's books never fail to make me smile.
12. Favourite Book To Film Adaptation
Okay, I'm going to cheat a little and use Book To TV, because I'm like that, because I absolutely love what they've done with the A Series of Unfortunate Events Netflix adaptation, it's SOOOOOOOOO much better than the rubbish film version with Jim Carrey.
13. Favourite Post You've Done This Year
I did a Writing Corner post this month all about my writing and editing process with my novel, This Is Not A Love Story and it was a great thing to write, to see how far I've come with it over the past couple of years. I'm looking forward to hopefully having a lot more subsequent posts about my journey as a writer and with TINALS.
https://jjbookblog.wordpress.com/2018/06/16/writing-corner-on-this-is-not-a-love-story-the-writing-and-editing-process-so-far/
14. Most Beautiful Book You've Bought This Year
HOW AM I SUPPOSED TO CHOOSE? I HAVE ACQUIRED SO MANY PRETTY BOOK CHILDREN THIS YEAR. Okay, okay if you insist:
I just can't even with this book. Those colours, that border, that DRESS. Kudos to the cover designer because this book is gorgeous.
15. What books do you need to finish by the end of this year?
TOO MANY! Aside from the rest of the books on my #RockMyTBR list, I also need to read Tower of Dawn before the final Throne of Glass book comes out in October.
How has everyone else's reading been going this year? What books are you guys desperate to finish by the end of the year? Let me know in the comments!
If you're reading this, then consider yourself tagged.