Hi everyone! We've finally made it out of the January that felt like it went on forever, and so that means it's time for an update of what I've been reading this month. For those of you who are new to the blog, each year since 2016, I've been doing a reading challenge (set up by Sarah K at The Book Traveller), where I have a list of backlist books from my TBR that I want to read over the course of the year, with the aim of trying to make my TBR shrink (it never happens!). My aim is to read one book a month from my list of 12 so I will have completed them all by December. January has been pretty good for reading, I've read 4 books this month, and here they are:
Shadow and Bone by Leigh Bardugo:
This was my first #RockMyTBR book of 2018, I started it on 1st January and finished it on the 12th. I was really excited for this one because I loved Six Of Crows, but sadly, I didn't enjoy this one as much as that one, it was very slow paced and I found that I couldn't really engage with Alina. Here is my review of it:
https://jjbookblog.wordpress.com/2018/01/14/shadow-and-bone-shadow-and-bone-1-review/
Everless by Sara Holland:
One of my most anticipated debuts of 2018, so I had a lot of expectations for this one and luckily it met all of them, I loved the concept and the writing, plot and characters definitely lived up to them! I read it from 23rd December-12th January (non-consecutively). Here is my review of it:
https://jjbookblog.wordpress.com/2018/01/17/everless-review-e-arc/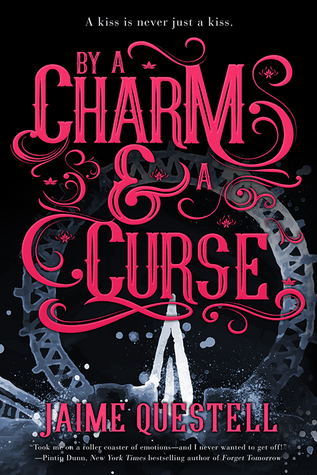 By A Charm and A Curse by Jaime Questell:
I didn't have any particular expectations for this one, it sounded nice, but I wasn't expecting to love it anywhere near as much as I did. I've read quite a few circus/carnival themed YA books over the years, but this felt like something a little darker, a little different and I just really enjoyed it. I read it over two weeks, from 13th-28th January. Unfortunately I don't have a review yet, as it's not published till next week, but I will definitely have it up soon!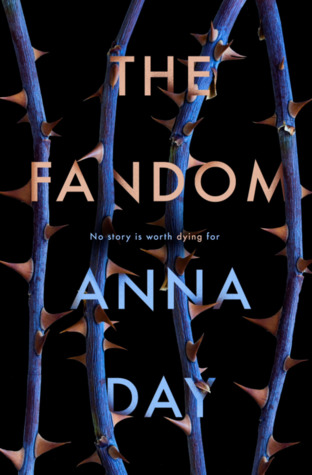 The Fandom by Anna Day:
I got this one at YALC last year, and I was really excited for it, because it sounds like every fangirl's dream, but sadly, the story just didn't live up to my expectations, this great concept was really poorly executed, the characters fell flat and the pacing was generally just off. It was really disappointing because I was so excited for this one! I read it from 12th-31st January.  Here is my review it:
https://jjbookblog.wordpress.com/2018/02/01/the-fandom-review-arc/
So that's a recap of everything I read in January, here is what I hope to read in February:
Wintersong-S. Jae Jones-This is my current read, I had no idea how long it was before I started reading, otherwise I might have kept it for later in the year, but ah well, it seemed like the perfect winter read anyway! I'm not very far through yet, so haven't decided if I like it yet or not.
The Exact Opposite of Okay-Laura Steven-This will be my #RockMyTBR book for February, I'm cheating a tiny bit as it's a 2018 release, but since I've had the ARC since July, I figured it could still count! I'm really excited for this one, it sounds like a very "me" book.
The Belles-Dhonielle Clayton-This is one of three February e-ARCs I have from Netgalley, I kind of overloaded myself this month! I've just started reading this and I'm really intrigued so far, I look forward to seeing where it goes.
The Hazel Wood-Melissa Albert-Another of my February e-ARCs, this one sounds right up my street, dark twisted fairytales? Yes please! My friend loved this one and we have very similar tastes in books, so I can't wait to read it and hopefully love it myself.
The Toymakers-Robert Dinsdale-I don't really know much of what this one is about other than it's set in a Toy Emporium in 1917 London, but that sounds really cool, so I can't wait to dive in and learn more!
So there we go, my very ambitious February TBR, I am unlikely to finish them all, but I will try my hardest! I'm two books ahead of my Goodreads Challenge at the moment, so that makes me very happy. How are you doing with your reading so far this year? Let me know in the comments!