Hi everyone! How is it November already? I swear it was only just the beginning of 2017 and now we're nearing the end of the year. Still the fact that it's November means I can officially get excited about Christmas so yay for that! If you're new to my blog, then this is the feature where I talk about my attempts to tackle my ever expanding TBR and basically give a roundup of everything I've been reading. October was an incredibly busy month for me, so I only read two books, but I am still on track for my Goodreads Challenge, so that's good. Here's what I read in October: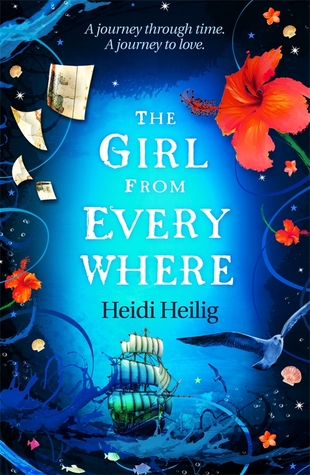 The Girl From Everywhere by Heidi Heilig:
This was my #RockMyTBR read for October and I read this one from 8th-22nd October. Despite the fact that I found the time travel elements kind of confusing, I still really enjoyed this book, it was a great concept, there was a lot of diversity and I loved the setting, but I'm hoping the main character is developed a bit more in the next book in the duology as she was kind of outshone by the rest of the cast. Here is my review of it:
https://jjbookblog.wordpress.com/2017/10/25/the-girl-from-everywhere-the-girl-from-everywhere-1/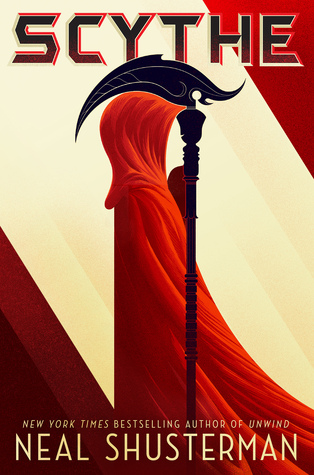 Scythe by Neal Shusterman:
I read this one from 22nd-31st October. The concept and the worldbuilding were amazing, but the pacing and character development were lacking a little. Still I really enjoyed it and am looking forward to the second book in the series. Here is my review of it:
https://jjbookblog.wordpress.com/2017/11/04/scythe-arc-of-a-scythe-1-review/
That's what I read in October, this is what I'm planning to read this month:
Afterworlds-Scott Westerfeld-This is my #RockMyTBR book for this month, I'm not very far into it yet though, so I haven't really formed an opinion on it yet.
House of Ash-Hope Cook-I was meant to finish this as my Netgalley read for last month, but I was really busy with essays, so I didn't manage to. I'm nearly finished with it, it's been okay, but not my favourite book I've read on Netgalley.
The Ship of The Dead (Magnus Chase #3)-Rick Riordan-I desperately want to get to the newest Rick Riordan book this month!
Invictus-Ryan Graudin-One of my other Netgalley reads, I'm not sure I'll finish it though as I only have two weeks left to read it and a lot of other Netgalley stuff to get through!
I'm on track with my Goodreads challenge, so I'm pleased with that. How are you guys doing with your reading goals so far this year? Let me know in the comments!