Hi everyone! I hope you've all had a good week, my exams are finally over, so I have no plans for the next few weeks except to relax and read and watch movies! Anyway, I'm back again this week with another Top Ten Tuesday for you all, courtesy of the lovely ladies over at The Broke and The Bookish. This week's topic was rather open, simply Top Ten Things On Our Reading Wishlist, so I've decided to share with you, the Top Ten Bookish Things On My Etsy Wishlist as I've been getting really into Etsy recently and there's a lot of amazing stuff for book lovers to be found there. So here we go, my favourite things on my Etsy wishlist:
These beautiful Shades of Magic bracelets: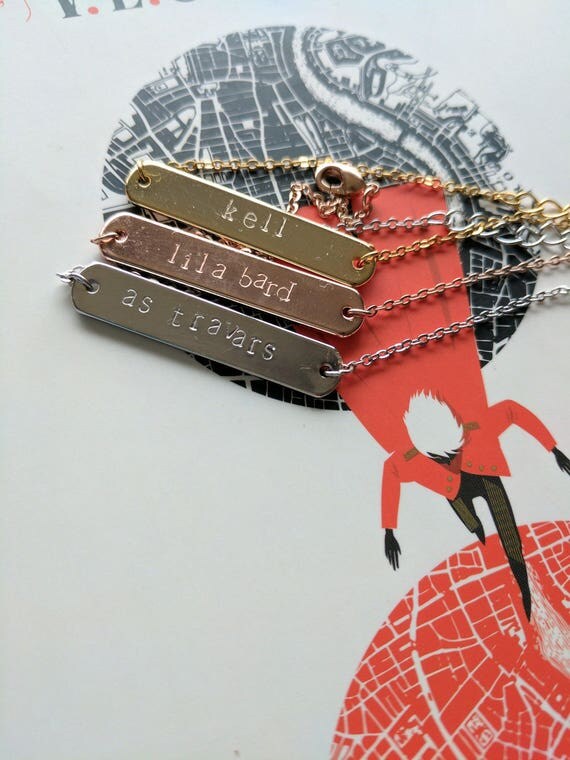 These bracelets are so gorgeous and you can choose what you want stamped onto them. Unfortunately for me, the shop, PiratesNPixieDust is based in the US and the shipping to the UK is too expensive, but if you are a US Shades of Magic fan, I would definitely recommend these!
2. These gorgeous bookmarks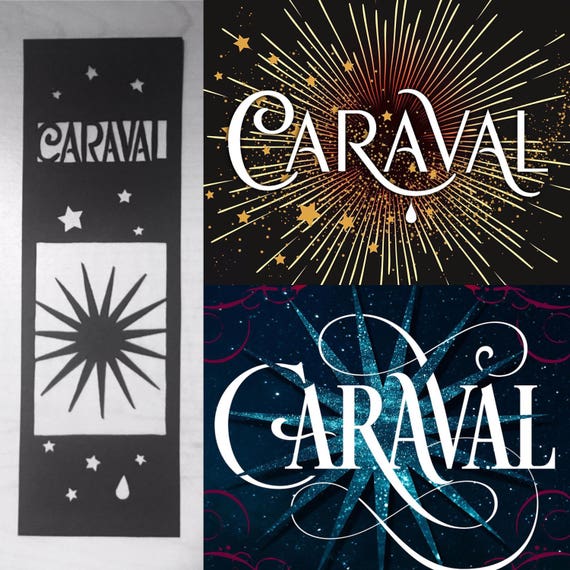 I'm using this Caraval one as an example, but bookmarkartandmore has lots of gorgeous bookmarks that I'm dying to get my hands on!
3.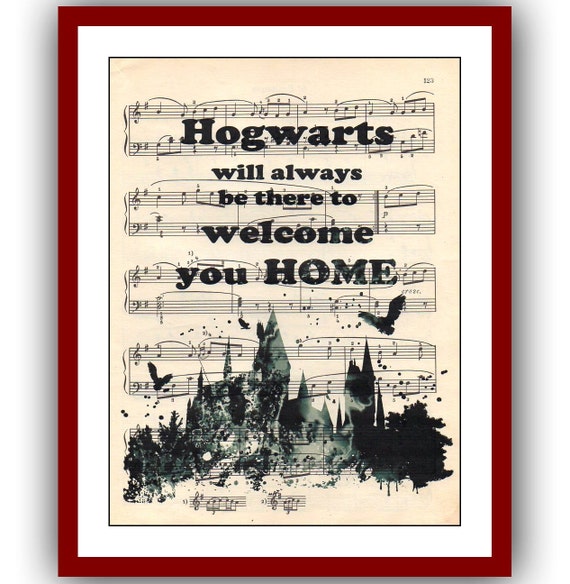 Gardarica does these amazing music sheet prints and this Harry Potter themed one is one of my absolute favourites (though there are many others, both bookish and non-bookish that are also amazing).
4.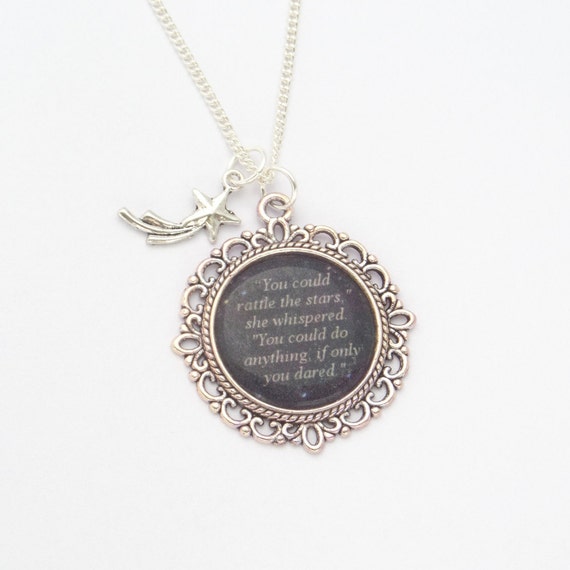 This stunning Throne of Glass necklace with one of my favourite quotes is from LilacFoxDesigns, a shop which does a lot of beautiful jewellery, both bookish and non bookish.
5.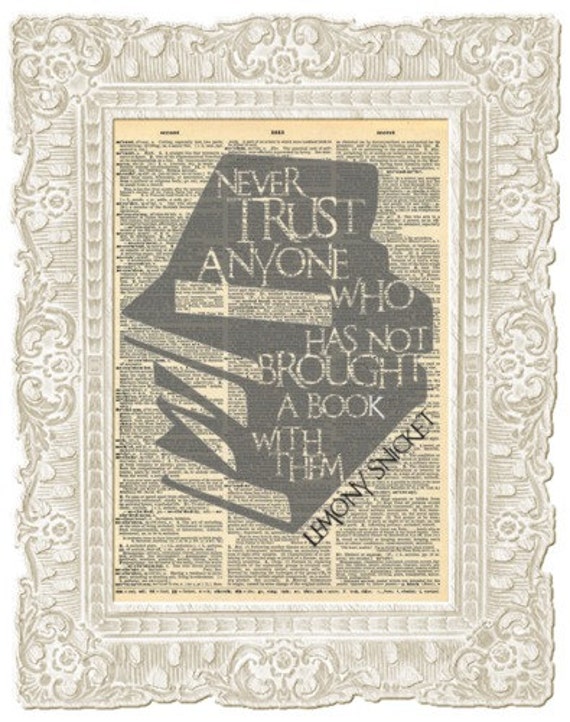 I would love to have this gorgeous print from VerbumDesigns, as the sentiment the quote expresses is so true!
6.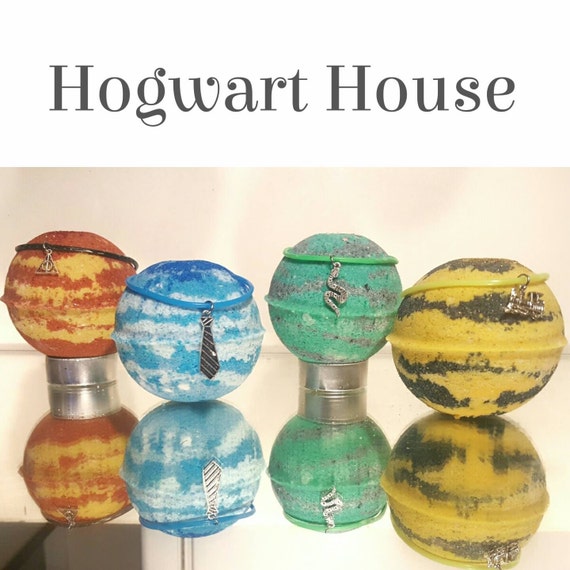 I would love to have one (or all) of these house themed Hogwarts bath bombs! Obviously I'd one the Hufflepuff one as it's my house, but I would definitely not complain if I had the others! These are from FizzFairy, who does a ton of other awesome bath bombs!
7.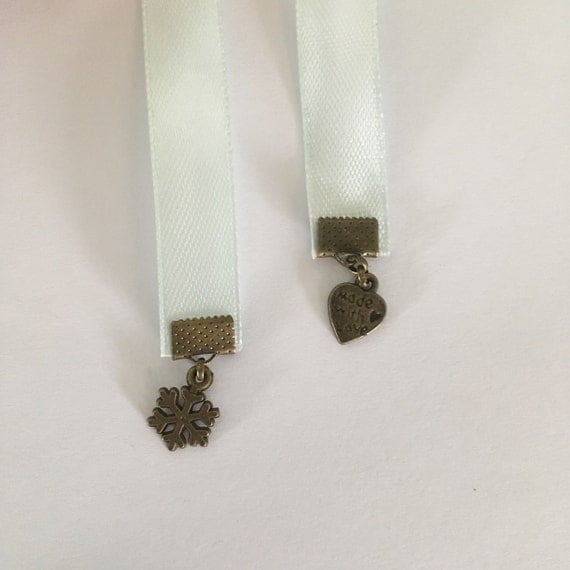 I love this gorgeous Winter Court (SJM) themed bookmark from herreadinglair. Such a shame the shop is in Australia!
8.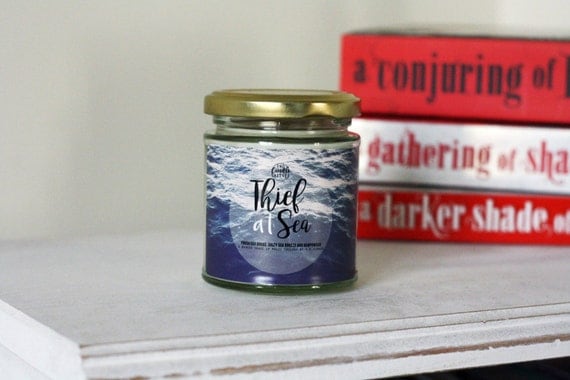 I'd love this Shades of Magic themed candle, apparently it smells like roses, gunpowder and a fresh sea breeze, which sounds amazing! This is from twocandlethieves, a US shop that sells awesome candles.
9.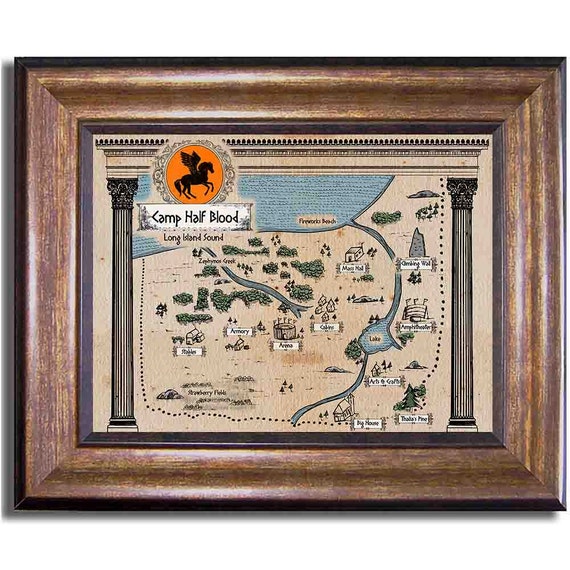 I am a massive Percy Jackson fan, so I would love this map of Camp Half-Blood from MyChildishThings would be perfect for me!
10.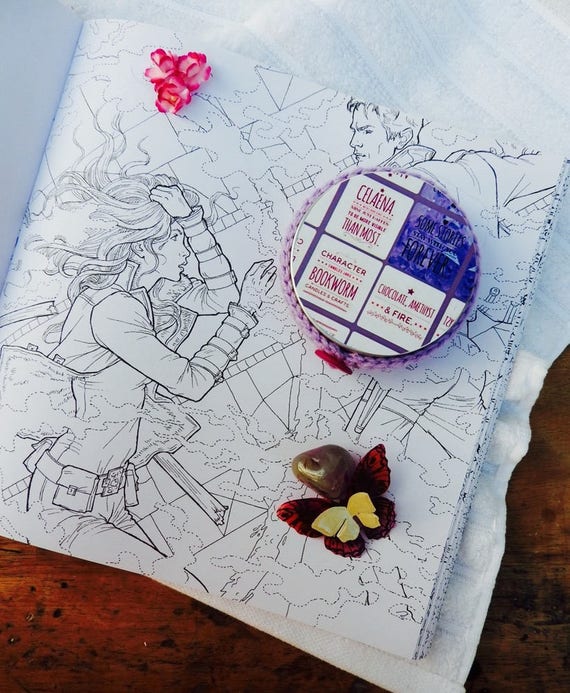 This candle from bookwormscandlecraft smells of chocolate, and is based on the one and only Celaena Sardothien, do I need more reasons to want it?
11.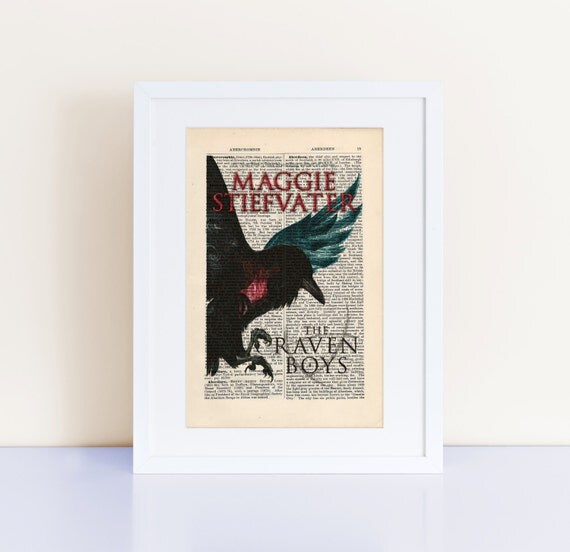 CartabanCards is one of my favourite shops, and The Raven Boys has one of my favourite book covers (as well as being a great book), so I would love this beautiful print from him.
12.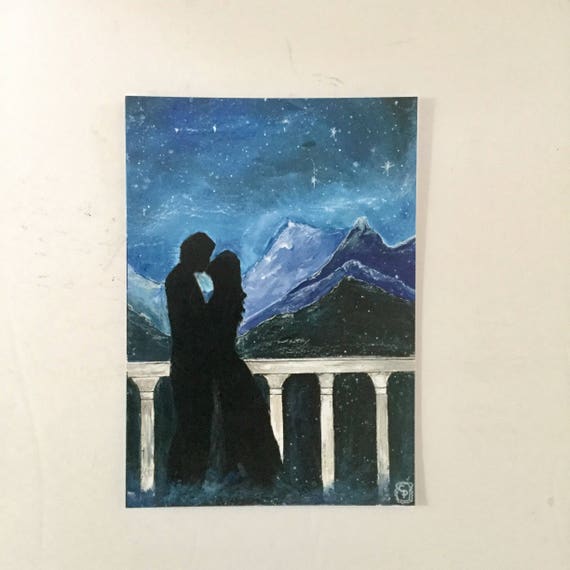 I'd love this beautiful ACOMAF print of Feyre and Rhys at Starfall from PaintedPagesShop.
13.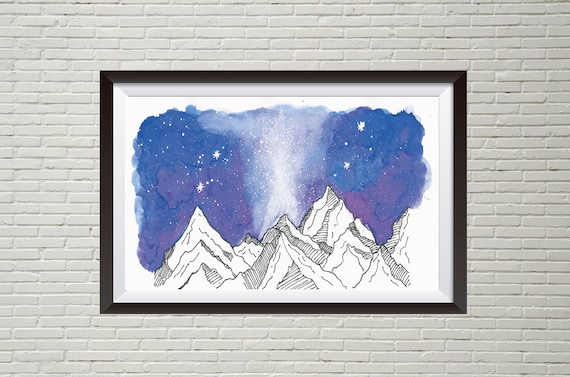 This gorgeous Velaris print from SipandRead would look so perfect on my wall!
14.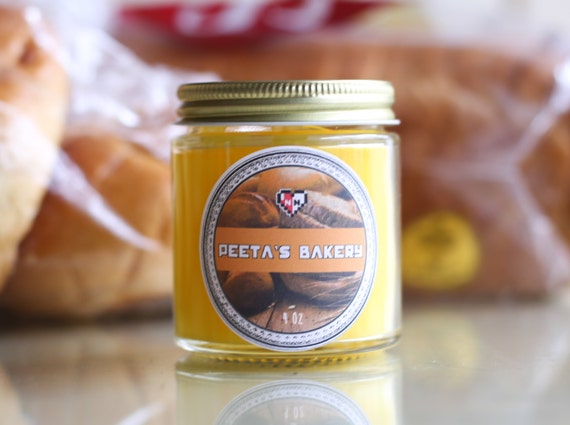 I love the smell of fresh baked bread, so this candle from NerdieNifties is perfect for me!
15.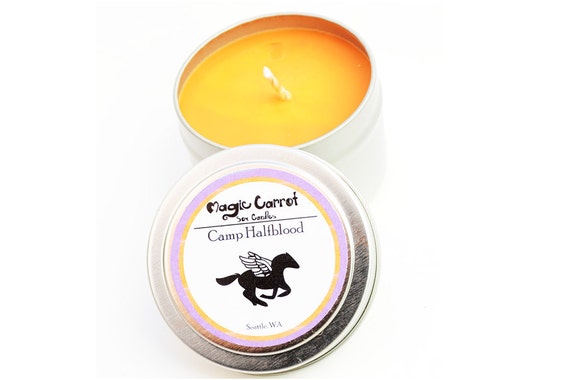 This vibrant orange (of course) Camp Half-Blood candle smells of pine, spice and strawberries, so I would love it in my room!
16.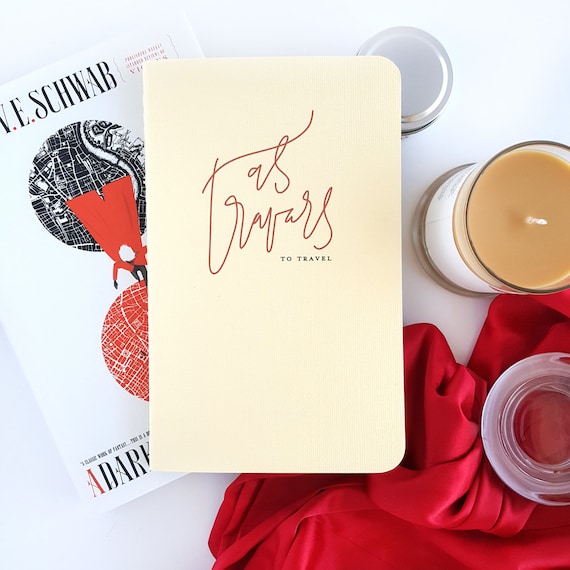 I love this beautiful journal from IceyDesigns, it's such a shame I can't afford the shipping from the US.
I should probably stop now, before I list every single bookish related item on Etsy! Do you like any of these things? What are some of your favourite Etsy shops? Let me know in the comments!
Next week is a Mother's Day related freebie, for Mother's Day in the US, which I will be doing, despite the fact that Mother's Day in the UK was two months ago, but you'll have to wait and see which mother related topic I choose. In the meantime, I will hopefully have a new discussion post for you soon!